Below are verified locations that are reported to be affected today.
Malaysiakini will continue adding to the list as more locations are announced.
If you know any locations which were announced today but are not listed here, please send an email to [email protected]
For a list of locations affected in the past 14 days, please visit the Kini News Lab's Covid-19 tracker.
---
RESIDENCES
- Kampung Timbang Dayang, Kota Belud, Sabah
The Kota Belud district health office has issued a Covid-19 testing call for residents who attended a cukur jambul ceremony in the village on Dec 19.
- Westlite Workers' Hostel Tampoi Jaya, Johor Baru, Johor
The government today announced that this hostel would be placed under the enhanced movement control order starting tomorrow (Dec 26) until Jan 8, 2021.
Defence Minister Ismail Sabri Yaakob said 115 out of 3,116 foreign workers who stay there have been tested positive for Covid-19.
The hostel serves as a centralised accommodation facility for workers who serve industries at the Tampoi Jaya Industrial Park.
- Emira Residences, Shah Alam, Selangor
A resident tested positive on Dec 23, the management said in a notice.
The resident has been sent to the hospital while the person's relatives who live in the same unit are under home quarantine.
The management said it has arranged disinfection of all common areas and facilities, including the affected floor.
- Bukit Setiawangsa, Kuala Lumpur
A resident at this housing estate has tested positive for Covid-19.
The infected person's father informed the neighbourhood today.
He added his son is now quarantined in a room at home while awaiting further instructions from the Health Ministry.
- Seri Maya Condominium, Jalan Jelatek, Kuala Lumpur
A resident of Block P tested positive for Covid-19 today, the management said.
Disinfection took place at the common areas of Block P at 6 to 10pm, it said.
---
MEDICAL FACILITIES
- Klinik Insan Nusa Bestari, Nusajaya, Johor
Politician and medical doctor Boo Cheng Hau announced on Facebook last night that he was tested positive for Covid-19 on Saturday (Dec 19), and had since been under quarantine.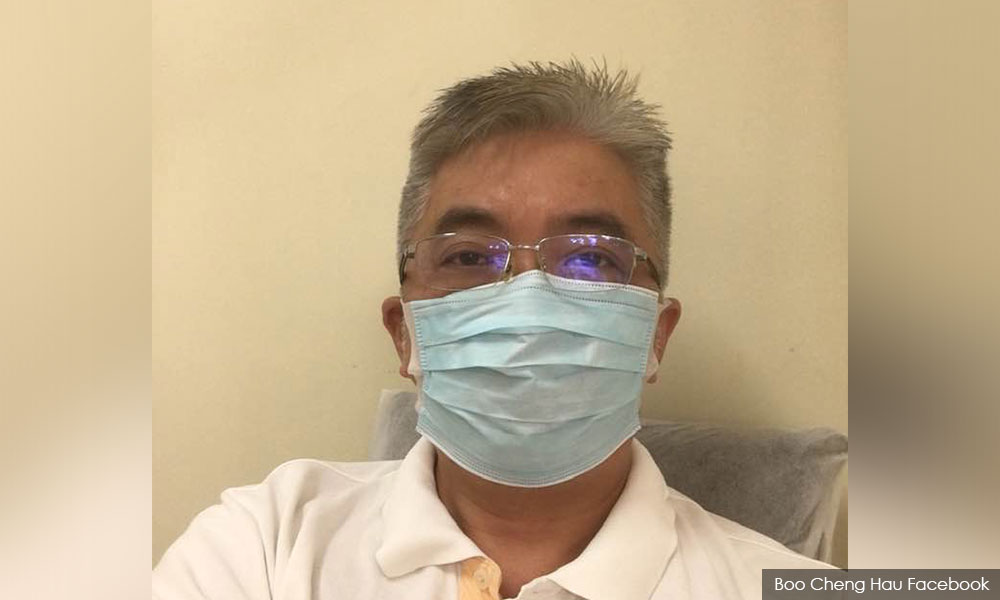 Malaysiakini learned that this clinic, where he works at, is temporarily closed until further notice.
Another branch at Taman Universiti in Skudai, Johor, was also sanitised.
---
BUSINESSES
- TMPoint Taipan, Subang Jaya, Selangor
An employee here tested positive for Covid-19 on Dec 23, Telekom Malaysia Bhd said in a statement.
The outlet is closed for disinfection until Dec 29 while contact tracing is underway, Telekom said.
- Sea View Restaurant, Batu Pahat, Johor
A staff member tested positive for Covid-19, the restaurant said in a notice on Facebook.
The restaurant will close for disinfection until further notice, it said.
The management told Oriental Daily the employee is believed to have been infected after contact with a family member who was positive for Covid-19.
The employee tested positive on Dec 22 and was last at the restaurant on that day, it reported.