Indonesian police are in the process of evaluating documents seized from businessperson Jho Low's superyacht as part of its investigations into suspected money laundering activities.
Daniel Silitonga, who is deputy director of economic and special crimes in the republic's central police department, said the police are currently identifying the main suspect before deciding whether to proceed further according to provisions under Indonesia's anti-money laundering laws.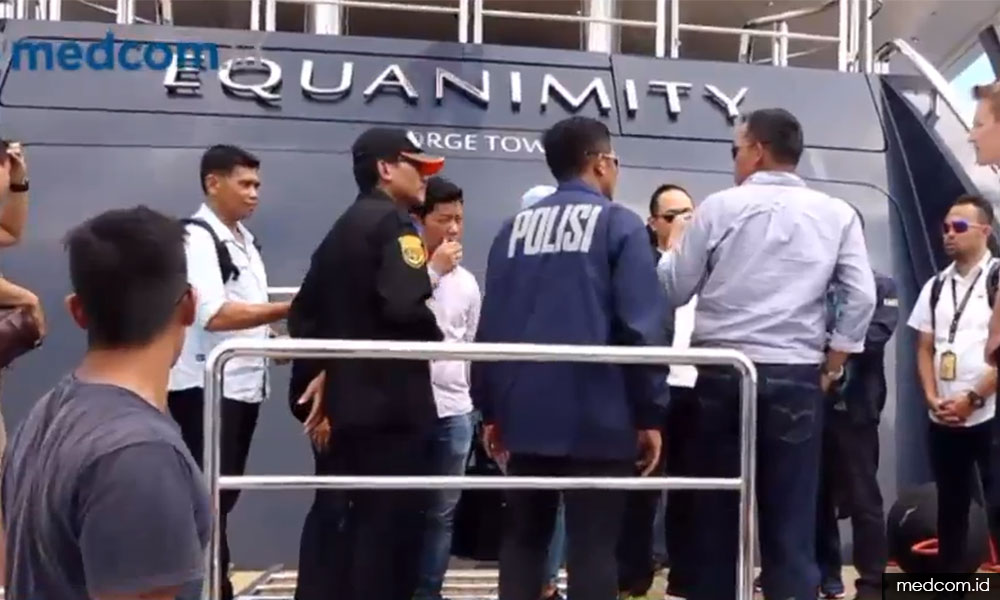 "We are investigating, evaluating the data and documents obtained.
"We will identify the suspect after we have completed our investigations," Silitonga was quoted by Indonesian news portal Detiknews as saying this morning.
He added that the police are also prepared to press charges if their investigations revealed enough evidence to do so.
Indonesian authorities, together with the US Federal Bureau of Investigations, had yesterday spent six hours on board the superyacht known as the Equanimity, which was seized along the coast of Benoa, near Denpasar, Bali.
It was reported yesterday that Indonesian police's criminal investigation bureau director of economic and special crimes Agung Setya confirmed the owner of the vessel was not one of the 34 people on board during the raid.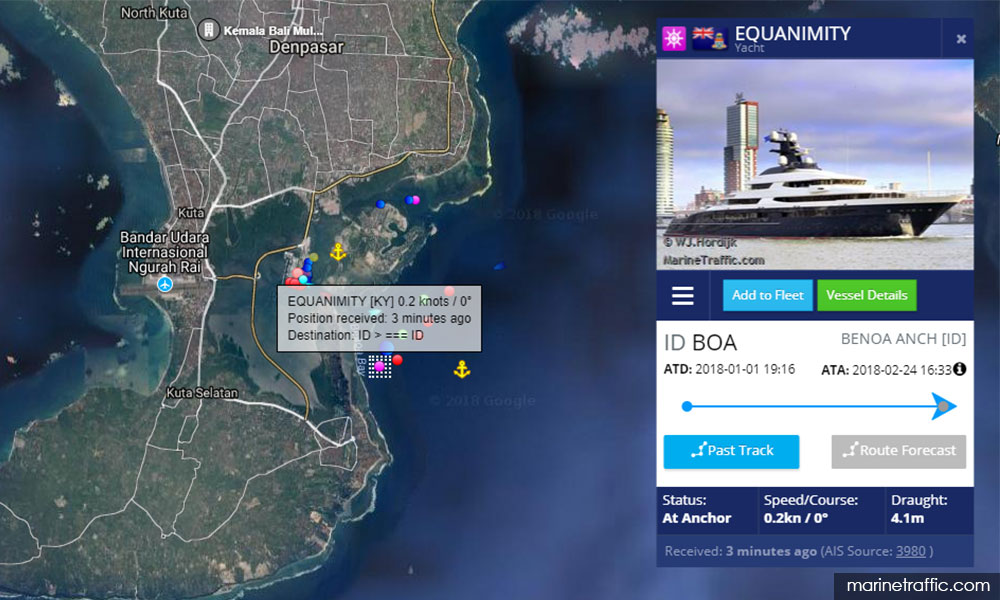 Silitonga said the superyacht was allegedly bought using "dirty money," based on information from the FBI, which had requested assistance from Indonesian authorities on Feb 21.
"Most importantly, in principle, crime should not go unpunished. The law must prevail," he stressed.
Bali district police chief Petrus Golose, meanwhile, said that his team is assisting in guarding the superyacht berthed at the Benoa port.
"We are helping to guard the superyacht because of its huge value, when investigations are ongoing involving authorities from two countries (Indonesia and US)," Golose was quoted as saying by Detiknews.  
In an assets forfeiture suit, the US Department of Justice claimed Low (photo) had commissioned the superyacht to be built for an estimated US$250 million (RM1 billion) using money allegedly misappropriated from 1MDB.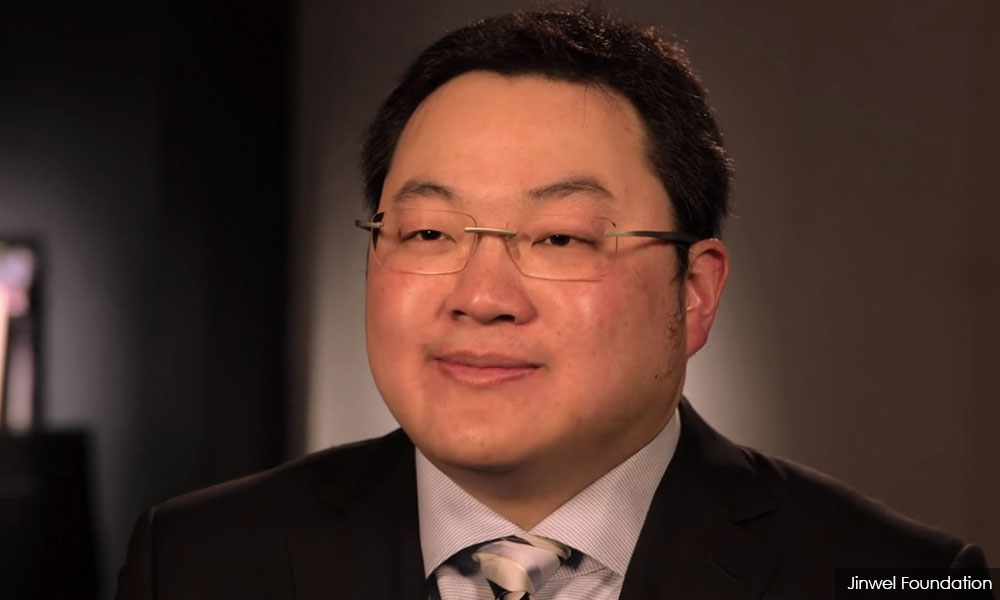 The DOJ believes that at least US$4.5 billion has been misappropriated from 1MDB by Malaysian government officials among others, and is looking to recover approximately US$1.7 billion in assets allegedly acquired in the US using these stolen funds.
The move is part of its anti-kleptocracy operations to seize funds being laundered through the US financial system.
READ MORE
Police: Superyacht's captain turned off 'AIS' system to avoid detection
Media blackout on yacht seizure, despite making a splash abroad
Pro-Najib portal: US should detain Jho Low, not yacht
1MDB chair Irwan ignores questions on Equanimity seizure
DOJ tight-lipped on seizure of Jho Low's superyacht
AG: Why would the gov't claim Equanimity?
Azmin: Yacht seizure gives taste of what Harapan win will herald
Investigators spend six hours on Low's 1MDB-linked yacht
Jho Low decries DOJ's 'global overreach' after superyacht seized
'Jho Low not on board seized superyacht'
Equanimity been on our radar for 8 days - Indonesian cops
Indonesia, FBI seize Jho Low's yacht Equanimity in Bali
The hunt for Jho Low's mega yacht - The Equanimity
But money can't buy Jho love
Kerr hands over US$8.1m worth of jewellery to DOJ
The 1MDB players - in their own words
What's in DOJ's third and latest bombshell?
DOJ: US$620m returned 'donation' used to buy pink diamond for MO1's wife
'Dual national Low bought over US$1b in properties with 1MDB cash'
Yacht, diamonds and more in DOJ's latest 1MDB filing
DiCaprio returns Brando Oscar as part of 1MDB probe
DOJ: Najib's stepson bought properties, posters using funds from Aabar BVI
'Jho Low's award-winning superyacht bought with 1MDB funds'
DOJ: Jho Low spent US$10m on jewellery for Aussie model, mom
DOJ details 1MDB's alleged plot to cover up 'relatively worthless' fund units