Tycoon Jho Low's superyacht "The Equanimity" had been reported to be the scene of lavish parties featuring Hollywood celebrities.
Now, court filings by the United States Department of Justice (DOJ) alleged that the ship had been built and maintained using over US$250 million misappropriated from 1MDB.
In a civil forfeiture suit filed yesterday, the DOJ alleged the money was transferred to a Caledonian Bank account in the Cayman Islands held under the name "World View Ltd" in four major tranches.
"Upon information and belief, the funds transferred into the World View Account were used to acquire The Equanimity and were transmitted in a manner intended to conceal the origin, source, and ownership of criminal proceeds […]
"Funds were moved through multiple accounts owned by different entities on or about the same day in an unnecessarily complex manner with no apparent business purpose.
"For instance, there is no apparent commercial reason that Low would layer his transaction by funneling the exact same amount of money through multiple bank accounts at the same financial institution on or about the same day," said the DOJ.
The department said Low had claimed in an email to his London lawyer and a senior BSI banker that World View Ltd is a family trust for his family.
The DOJ is seeking the civil forfeiture of the yacht together with other assets.
This is in addition to the US$100 million in London properties it sought last week, and the over US$1 billion in various assets it sought in July last year.
In a press release, the DOJ said the total assets subject to forfeiture in relation to alleged misappropriation of 1MDB funds adds up to almost US$1.7 billion.
This represents the largest action ever under the DOJ's Kleptocracy Asset Recovery Initiative, which seeks to recover and repatriate the proceeds of large scale foreign official corruption that had been laundered through the US financial system.
'Helicopter landing pad, experiential shower and more'
According to yesterday's filing, The Equanimity is a 300-foot (91.4-metre) yacht built by Oceanco in Rotterdam, Netherlands, in 2014, and was registered in the Cayman Islands.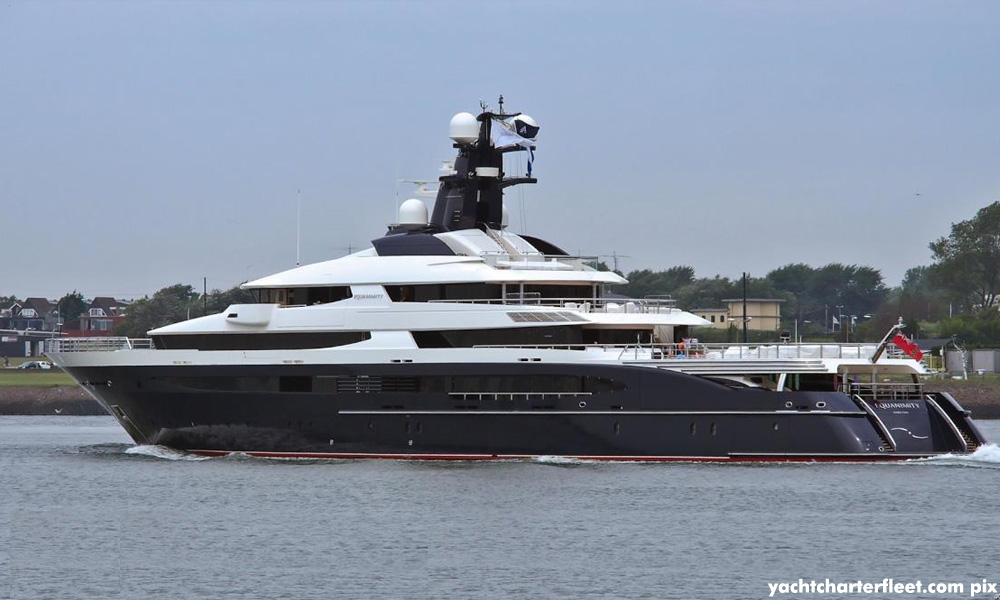 It could carry 26 guests and up to 33 crew members. Its facilities included a helicopter landing pad, gymnasium, cinema, sauna, steam room, an experiential shower, and a plunge pool. It had won the "Best in Show" award at the Monaco Yacht Show in 2014.
A report by the South China Morning Post (SCMP) last year said Low had hosted a number of parties featuring celebrities such as Leonardo DiCaprio on board.
The last of these was reportedly a birthday bash off the coast of South Korea in 2015, but SCMP noted that Low's lawyers previously denied that the Penang-born businessman owned the vessel.
Witnesses at a 1MDB-related trial in Singapore testified that former BSI banker Yeo Jiawei had been flying in Low's jet and sailing on The Equanimity after taking on a job for the latter.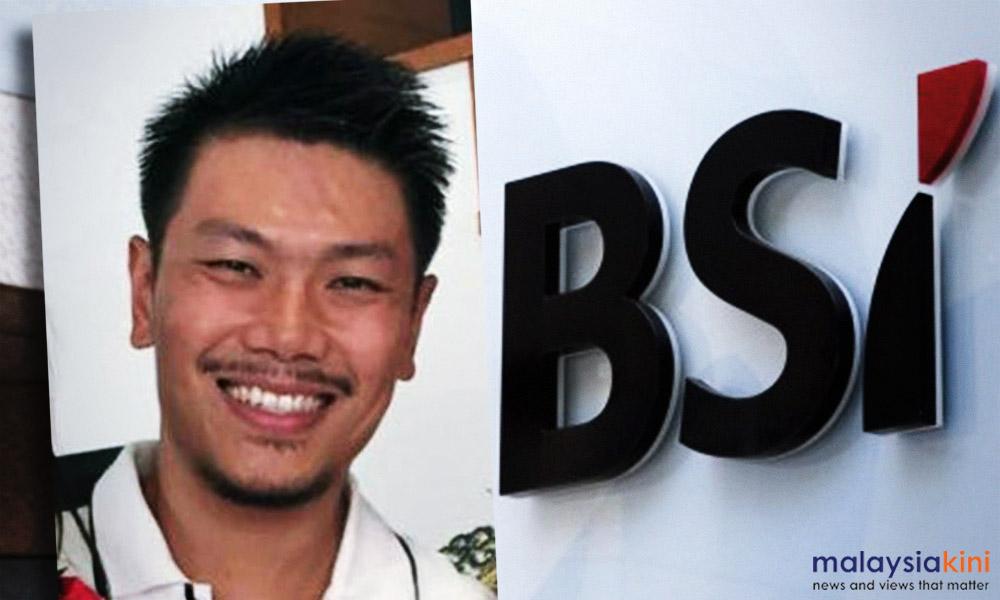 Yeo was later sentenced to 30-months jail for allegedly covering up money laundering, and is appealing his conviction.
Meanwhile, the DOJ filing alleged that the first tranche in the World View Ltd account was for US$27.2 million on Jan 7, 2014.
The money supposedly originated from misappropriated 1MDB funds laundered through the sale of Low's stake in the Park Lane hotel.
The next tranche came from Low's personal bank account to the World View account between Feb 5 and April 2, 2014, totalling US$29.2 million.
The sum supposedly represented a portion of the proceeds of the Park Lane sale that had been used to invest in a joint venture with the International Petroleum Investment Co (IPIC) to acquire Coastal Energy.
The third tranche was for US$65.5 million on or about April 11, 2014, this time from a Low-controlled account held under the name Triple Eight Ltd.
Low had supposedly used money misappropriated from 1MDB's 2013 bond sale to purchase hundreds of millions of dollars worth of artworks, which he then used to pledge seven pieces worth US$144 million (RM615 million) as collateral to secure a US$107 million loan from Sotheby's Financial Services.
The money was wired to the Triple Eight account, which transferred US$65.5 million to the World View account the following day.
These artworks included "La maison de Vincent a Arles" by Vincent Van Gogh, "Saint-Georges Majeur" by Claude Monet and "Tic Tac Toe" by Calder, among others.
Low also pledged other artworks in addition to these, totalling another US$100 million.
The final tranche of US$141 million supposedly originated from Deutsche Bank's bridge loan to 1MDB subsidiary 1MDB Energy Holdings Ltd (1MEHL).
The DOJ claimed that the US$250 million loan was given on May 26, 2014 ostensibly to buy back options from the IPIC subsidiary Aabar.
However, over US$240 million (RM1.02 billion) of the loan had instead gone to an unrelated subsidiary that went by the same name (Aabar-BVI), and later moved through several intermediaries before being credited to World View via Low's personal bank account.
'Top of the line mattress, sister's birthday party'
In the filings, the DOJ also claimed that Low had repeatedly stressed the importance of secrecy as he arranged the loan from Sotheby's Financial Services.
In an email to a Sotheby's executive dated March 28, 2014, Low purportedly said, "Most important is that the client name or the British Virgin Islands borrower (then guarantor name) does not show up in any public searchable document or public accessible document, or be linked to loan or artworks."
In another email dated March 20, 2014, the same executive supposedly told his colleagues in an email, "(The borrower) doesn't want us to use his name in our communications, he wants to be referred to as 'the client' and we will refer to this transaction as Project Cheetah (referring to the speed at which we are trying to move). Confidentiality is absolutely critical to him."
According to the DOJ, Low's lawyer had prepared a "structure chart" showing The Equanimity's ownership structure on or about March 24, 2014.
The vessel was to be owned by the Cayman Islands-based company Equanimity (Cayman) Ltd, which in turn is a wholly owned subsidiary of Equanimity Holdings (Cayman) Ltd.
Equanimity Holdings is in turn controlled by Global View Discretionary Trust, for which World View is a trustee of.
Meanwhile, as the yacht was being built, Low purportedly made plans on what to do with the vessel.
He and his parents purportedly flew from Barcelona to Rotterdam on Sept 9, 2013 to spend the following day viewing the shipyard and yacht.
On May 21 the following year, he sent an email to an Oceanco executive asking the latter to seek expert advice on "most top of the line and expensive with most functions for mattress…"
Plans were also made to celebrate his sister May Lin's birthday aborad the Equanimity.
On May 31, an Oceanco executive made proposals to Low on May Lin's birthday celebration.
"Would it be appropriate to make a dragon-cake with the text 'Happy birthday May Lin'. Celebrate birthday during the river cruise Saturday as a surprise? Please let me know your ideas," the executive purportedly wrote.
According to a June 10 thank-you email from the Oceanco executive, Low also threw a delivery party for those who had worked on the vessel, followed by a christening ceremony and a cruise the next day.
---
RELATED REPORTS
DOJ: US$620m returned 'donation' used to buy pink diamond for MO1's wife
'Dual national Low bought over US$1b in properties with 1MDB cash'
Yacht, diamonds and more in DOJ's latest 1MDB filing
DiCaprio returns Brando Oscar as part of 1MDB probe
DOJ: Najib's stepson bought properties, posters using funds from Aabar BVI
'Jho Low's award-winning superyacht bought with 1MDB funds'
DOJ: Jho Low spent US$10m on jewellery for Aussie model, mom
DOJ details 1MDB's alleged plot to cover up 'relatively worthless' fund units
'Saudi Prince' not mentioned in DOJ's June 7 filing
1MDB: No proof to support DOJ's allegations
Apandi rues DOJ's 'insinuations' of wrongdoing against PM
PM's aide: Motivation of DOJ filing goes 'beyond seizing assets'
IGP: Police will not interfere in DOJ's 'civil suit'
Kit Siang: Reveal findings of disbanded 1MDB taskforce
Hishammuddin: Latest DOJ filing could divert attention from bigger agenda
Resign! Bersih wants Najib out in wake of new allegations
Don't believe slander aimed at toppling a leader, says Rosmah