Below are verified locations that are reported to be affected today.
Malaysiakini will continue adding to the list as more locations are announced.
If you know any locations which were announced today but are not listed here, please send an email to [email protected]
For a list of locations affected in the past 14 days, please visit the Kini News Lab's Covid-19 tracker.
---
BUSINESSES
- IOI City Mall, Putrajaya
A netizen, who says she works at a Covid-19 hospital and had visited this mall, tweeted last night that she was tested positive for Covid-19.
The individual said that she had been down with a fever since Friday, and took a swab test yesterday.
She later tweeted a list of locations she had been to recently, including this mall where she went into Johnny's restaurant and the Tesco outlet there on Dec 24.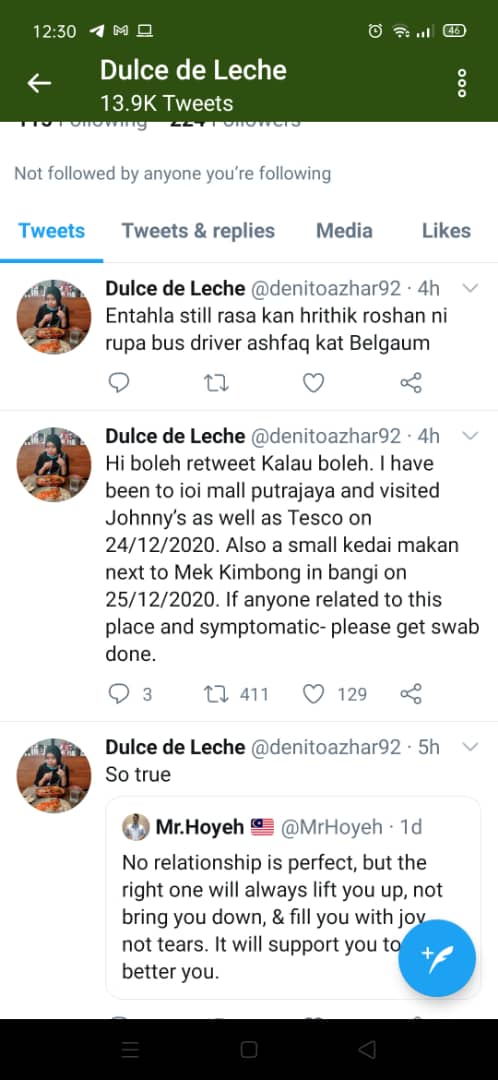 ---
OFFICES
- Dengkil Community Service Centre
Bernama reported that Dengkil assemblyperson Adhif Syan Abdullah and his driver was confirmed positive of Covid-19.
The two had taken swab tests two days ago (Dec 25) after Adhif's driver was down with fever.
Following this, the politician said that the Dengkil Community Service Centre will be closed for 14 days as a precaution and for sanitisation. Its staff were also ordered to undergo screening and quarantine.
---
RESIDENCES
- Laman Rimbunan Kepong, Kuala Lumpur
Three residents at Mawar 5 of this residential area have been tested positive for Covid-19.
This was according to a notice issued by Laman Rimbunan Kepong's residents' association today.
They urged all parties at the area to strictly follow SOPs in preventing the virus from spreading.

- Zenith Residences, Kelana Jaya, Selangor
A resident at Block B has tested positive for Covid-19, a management notice said. 
As a precautionary measure, they have conducted sanitisation works at all common areas including elevators, lobbies, surau, public areas, and toilets.
All common facilities including the swimming pool, gym and playground are closed temporarily.
- Menara Menjalara, Bandar Menjalara, Kuala Lumpur
Two residents of a unit in Block G have tested positive for Covid-19, according to a notice issued by the condominium's management.
The notice dated Dec 26 said that other occupants of the unit have also taken swab tests and have been placed under home quarantine.
Following this, the management initiated deep cleansing and sanitisation in all common areas. They have also engaged a professional disinfection company to perform disinfection at Block G today.
- Setia Sky Residences, Jalan Tun Razak, Kuala Lumpur
A resident at Tower A of this upmarket condominium has tested positive for Covid-19, said a notice issued by its management office yesterday (Dec 26).
Steps to address the issue including disinfecting all possible contaminated areas have been taken.
Other residents are urged to follow SOPs on Covid-19 prevention, and to notify the management should they need to undergo quarantine so that practical assistance can be given.
- Sinar Magna Apartment, Metro Prima Kepong, Kuala Lumpur
The management issued a notice saying that a resident has tested positive for Covid-19.
The notice on Dec 25 said that they are arranging to conduct disinfection activities in the whole apartment area.
Residents who are found positive are urged to notify management.
- Housing areas in Kulai district, Johor
Statistics issued by the Kulai Health Department said that three housing areas in the district have recorded new positive Covid-19 cases as of noon yesterday (Dec 26).
The areas are: Air Manis in Sedenak (one case), Taman Bahagia (four cases), and Persiaran Indahpura 4 (one case).