Former minister Rafidah Aziz has censured Malaysian authorities for earlier being unable to find businessman Low Taek Jho's yacht Equanimity, claiming she herself had managed to spot it while on a diving trip in Thailand.
"While on a diving trip exactly a year ago, in Thailand, we were easily able to pinpoint the Equanimity's exact location using our boat's AIS (automatic identification system).
"I myself piloted my instructor's boat, to exactly where the Equanimity was at sea," she recounted in a Facebook post today.
"And I personally took photos and videos of the Equanimity at a really very close range, including its ultra-luxurious tender at the marina in Phuket later that night.
"We, mere divers, were able to do that. And our authorities could not?" she wrote.
---
Read more: I even asked Kuok to teach my kids about ethics, says Rafidah
---
The yacht belonging to Low, or Jho Low, was seized by Indonesian authorities and the US Federal Bureau of Investigation last Thursday.
The vessel, valued at an estimated US$250 million (RM1 billion), was being sought by the US Department of Justice on the grounds that it was bought using laundered money involving 1MDB.
Mocking the "equanimity" displayed by local enforcement agencies towards tracking the superyacht, and that of the mainstream media on reporting the seizure, Rafidah said the entire episode made Malaysia seem "impotent".
"What happened to our own enforcement authorities? Did we never bother to actually track and find the yacht?
"Or are there some more horror scandals, yet to be uncovered, behind that yacht? (Is there) an udang di sebalik batu (hidden agenda)?"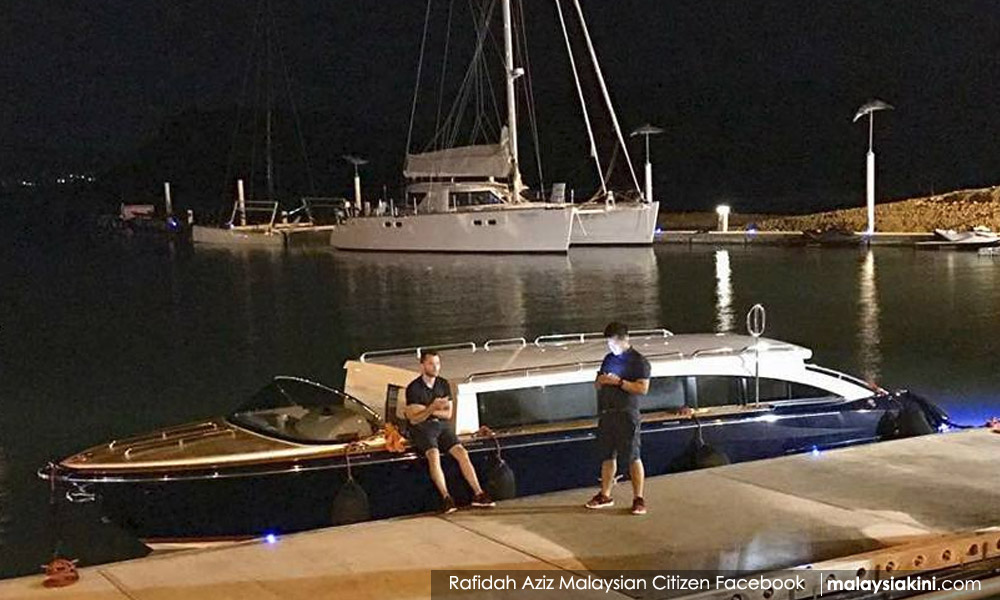 "How impotent must the government of Malaysia appear in the eyes of the world out there… We can't even locate such a big famous yacht within our own region," she said.
Rafidah, who is now the chair of glove makers Supermax, also rubbished claims from BN leaders that there was no proof the superyacht belonged to Jho Low.
"Someone said there's 'no proof' that the said owner owns the vessel… Really? I Googled and this came out," she said, citing a description of the yacht on the Super Yacht Fan website.
On the day of the seizure, Communications and Multimedia Minister Salleh Said Keruak said reports of the superyacht belonging to Low were "fake news," claiming that the DOJ has shown no proof of ownership.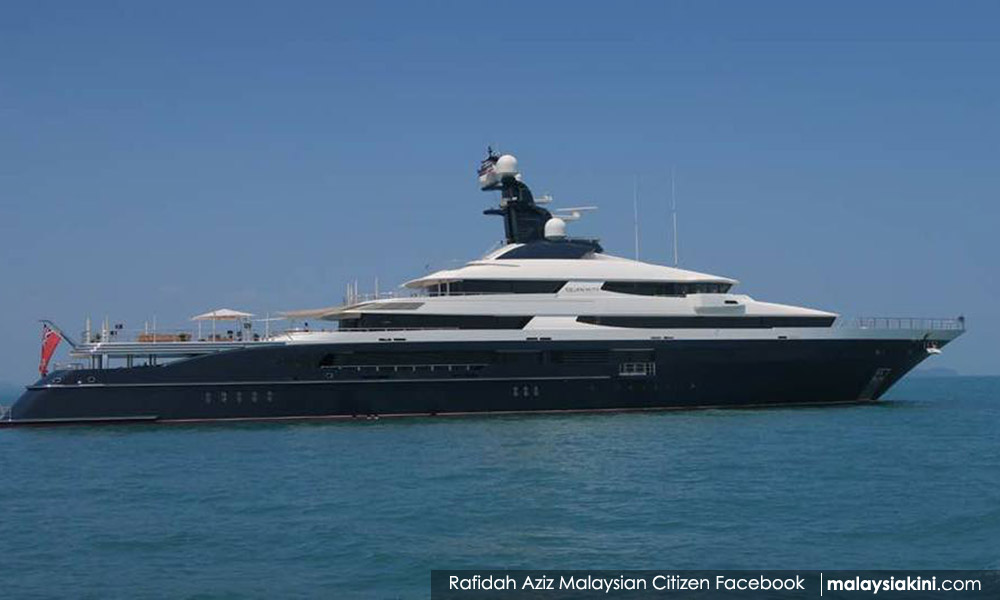 Attorney-general Mohamed Apandi Ali also said they would not claim the craft from Indonesian authorities because it does not belong to the Malaysian government.
'Basket case'
Rafidah said the episode was shameful to Malaysia, particularly when other countries involved are taking action against 1MDB-linked scandals.
"Please… Let us not make the world see us as a basket case... We don't deserve to be shamed as we have been.
"With all the Malaysian kleptocracy scandals which are being addressed, very expeditiously and effectively, in the US, Australia, Middle East, Switzerland, Singapore, just to name a few countries...
"People have been jailed, companies fined and barred from operating, properties and assets impounded, even ill-gotten gifts have been returned by those who do not want to be linked to this infamous yacht owner."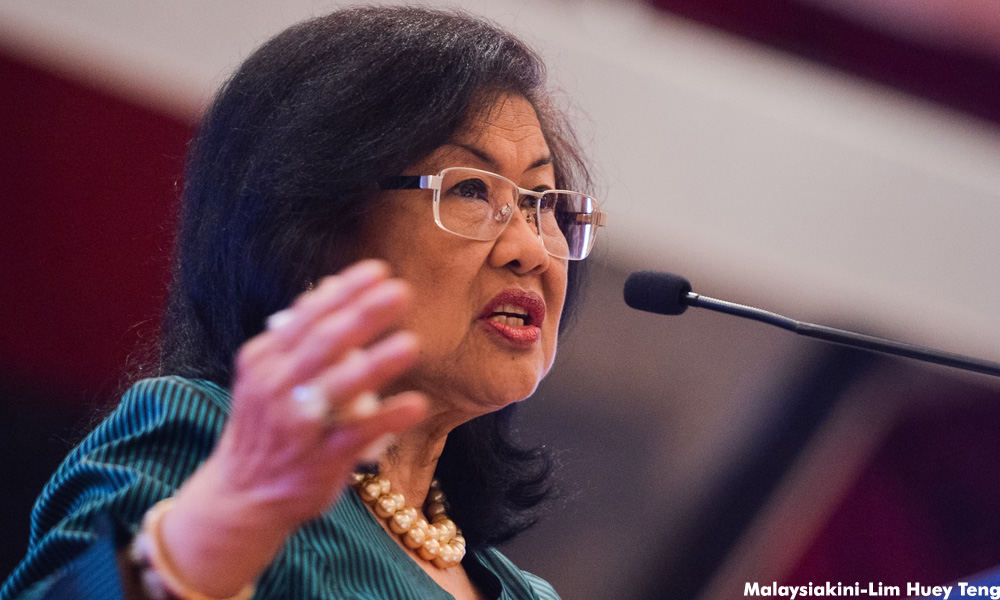 The silence over the scandal from those in power, Rafidah (photo) said, reminded her of Hans Christian Andersen's short tale "The Emperor's New Clothes."
"No one dared to admit they actually could not see the 'clothes' the emperor was supposed to be wearing, and that the emperor was without any clothes on.
"They did not want to be regarded as being stupid and unfit for their positions," she said.
​​​​​​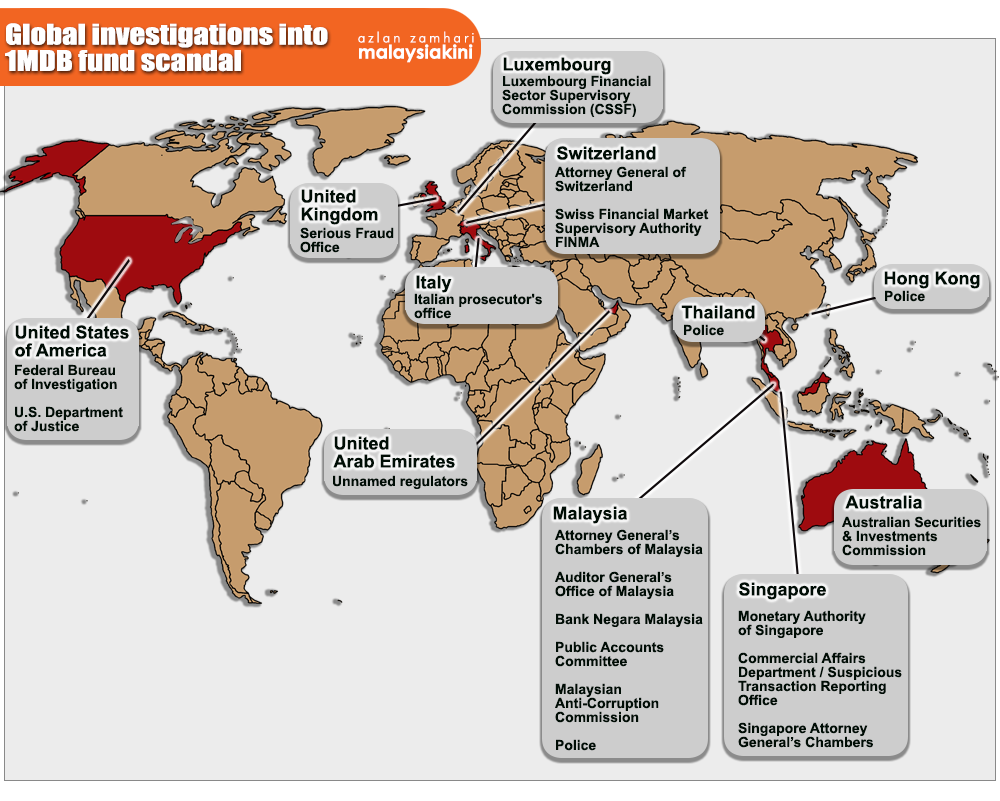 READ MORE
Police: Superyacht's captain turned off 'AIS' system to avoid detection
Media blackout on yacht seizure, despite making a splash abroad
Indonesian police verifying documents seized from Equanimity
Pro-Najib portal: US should detain Jho Low, not yacht
1MDB chair Irwan ignores questions on Equanimity seizure
DOJ tight-lipped on seizure of Jho Low's superyacht
AG: Why would the gov't claim Equanimity?
Azmin: Yacht seizure gives taste of what Harapan win will herald
Investigators spend six hours on Low's 1MDB-linked yacht
Jho Low decries DOJ's 'global overreach' after superyacht seized
'Jho Low not on board seized superyacht'
Equanimity been on our radar for 8 days - Indonesian cops
Indonesia, FBI seize Jho Low's yacht Equanimity in Bali
The hunt for Jho Low's mega yacht - The Equanimity
Kerr hands over US$8.1m worth of jewellery to DOJ
The 1MDB players - in their own words
What's in DOJ's third and latest bombshell?
DOJ: US$620m returned 'donation' used to buy pink diamond for MO1's wife
'Dual national Low bought over US$1b in properties with 1MDB cash'
Yacht, diamonds and more in DOJ's latest 1MDB filing
DiCaprio returns Brando Oscar as part of 1MDB probe
DOJ: Najib's stepson bought properties, posters using funds from Aabar BVI
'Jho Low's award-winning superyacht bought with 1MDB funds'
DOJ: Jho Low spent US$10m on jewellery for Aussie model, mom
DOJ details 1MDB's alleged plot to cover up 'relatively worthless' fund units