Ongoing police investigations into 1MDB do not link Penang-born businessperson Low Taek Jho (Jho Low) to it, said top cop Mohamad Fuzi Harun.
In a statement today, the inspector-general of police said the seizure of the Equanimity superyacht said to belong to Low, was therefore only a matter related to the US Department of Justice's (DOJ) civil suits against Low and had nothing to do with 1MDB.
"Based on our investigation, Low Taek Jho had never worked with 1MDB and all the company's decisions and business were made by its board of directors and management.
"The police probe on 1MDB is still ongoing but based on statements and our probe so far, there is nothing concrete to link Low Taek Jho with 1MDB's business decisions.
"However, if the police gain any new evidence against Low, action according to the law will be taken against him," Fuzi said.
The IGP added that police investigations into 1MDB were carried out following findings by the Public Accounts Committee (PAC) which were presented to Parliament on April 7, 2016.
Fuzi also reiterated that the Malaysian police did not receive any form of notification from the Indonesian police or the US' Federal Bureau of Investigation (FBI) on the seizure of the US$250 million (RM1 billion) Equanimity in Bali on Feb 28.
According to DOJ filings, the vessel was bought with funds allegedly syphoned from 1MDB.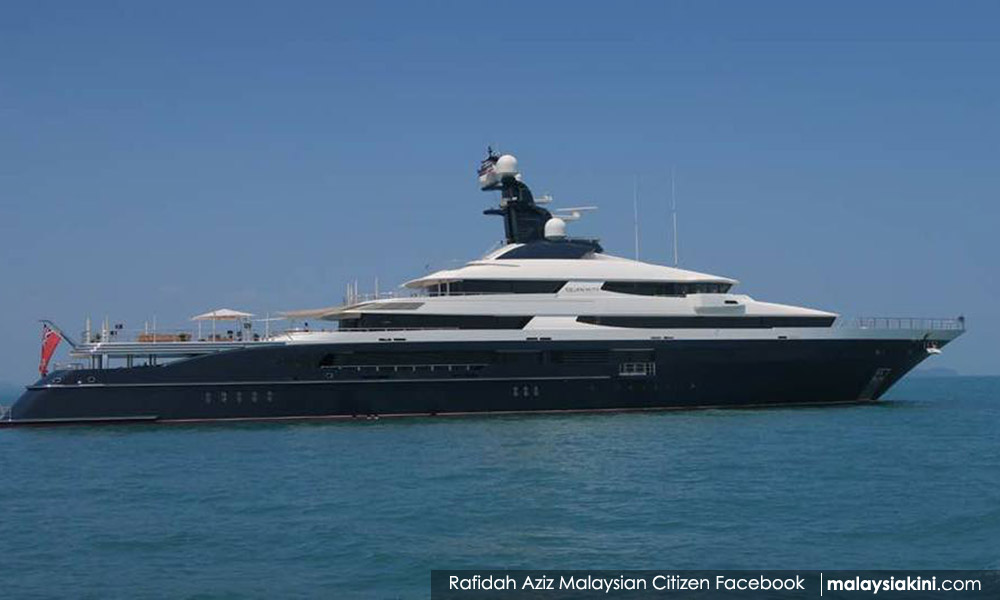 "Neither have we been contacted by any party to help out in the investigation against the said yacht," he added.
Low himself had through a spokesperson condemned the yacht seizure as "global overreach" by the DOJ.
The DOJ, meanwhile, has claimed that Low is a key player in the 1MDB scandal having used hundreds of millions of funds allegedly misappropriated from the state fund to purchase the yacht, luxury real estate and jewellery among other items.

READ MORE:

Police: Superyacht's captain turned off 'AIS' system to avoid detection
Media blackout on yacht seizure, despite making a splash abroad
Indonesian police verifying documents seized from Equanimity
Pro-Najib portal: US should detain Jho Low, not yacht
1MDB chair Irwan ignores questions on Equanimity seizure
DOJ tight-lipped on seizure of Jho Low's superyacht
AG: Why would the gov't claim Equanimity?
Azmin: Yacht seizure gives taste of what Harapan win will herald
Investigators spend six hours on Low's 1MDB-linked yacht
Jho Low decries DOJ's 'global overreach' after superyacht seized
'Jho Low not on board seized superyacht'
Equanimity been on our radar for 8 days - Indonesian cops
Indonesia, FBI seize Jho Low's yacht Equanimity in Bali
The hunt for Jho Low's mega yacht - The Equanimity
Kerr hands over US$8.1m worth of jewellery to DOJ
The 1MDB players - in their own words
What's in DOJ's third and latest bombshell?
DOJ: US$620m returned 'donation' used to buy pink diamond for MO1's wife
'Dual national Low bought over US$1b in properties with 1MDB cash'
Yacht, diamonds and more in DOJ's latest 1MDB filing
DiCaprio returns Brando Oscar as part of 1MDB probe
DOJ: Najib's stepson bought properties, posters using funds from Aabar BVI
'Jho Low's award-winning superyacht bought with 1MDB funds'
DOJ: Jho Low spent US$10m on jewellery for Aussie model, mom
DOJ details 1MDB's alleged plot to cover up 'relatively worthless' fund units