PAS president Abdul Hadi Awang today highlighted court cases against Pakatan Harapan leaders that were dropped when asked about the fate of Umno leaders facing criminal prosecution.
"What is important is we save the country first. Following this political crisis... we will consider everyone.
"If we want to accuse leaders of having problems, Harapan leaders too had them and they were stopped in court. They were just let off," he told a press conference at the PAS headquarters this evening.
Hadi was asked if he thought Umno leaders facing criminal cases in court should be appointed into the new cabinet.
The PAS chief appeared to be referring to the discontinuation of terrorism prosection against two DAP assemblypersons and other individuals over alleged linked to the now-defunct Liberation Tigers of Tamil Eelam (LTTE), a separatist group in Sri Lanka.
DAP secretary-general Lim Guan Eng, who was in early 2018 charged with the alleged purchase of a property at a below-market price under the BN government at the time, also saw the case dropped after Harapan came to power.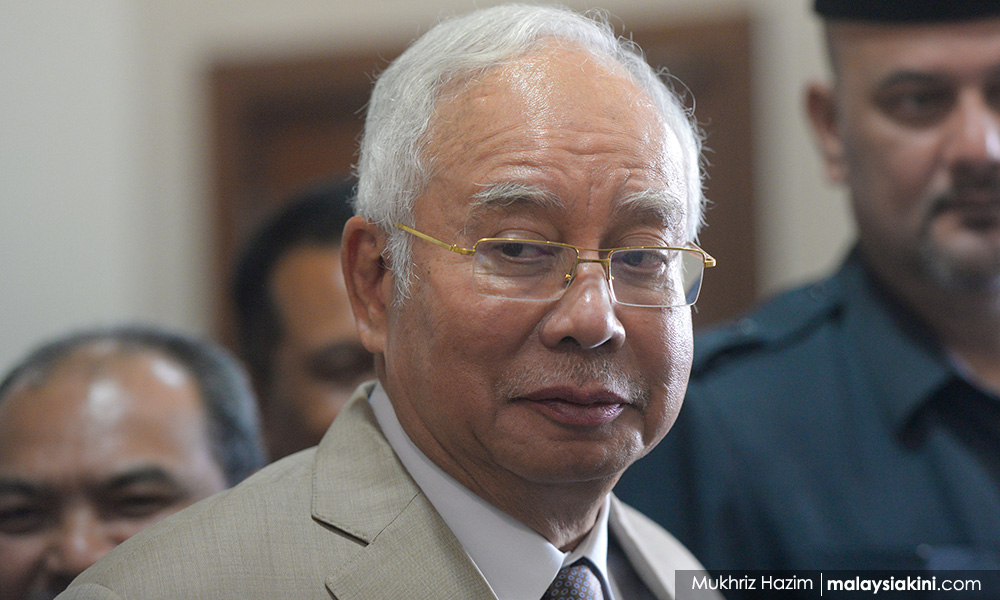 Bersatu president Muhyiddin Yassin was this morning sworn in as the new prime minister.
He will lead a new coalition comprising his party, BN, PAS and GPS with confidence and supply from minor parties.
Umno leaders including Najib Abdul Razak (above), Ahmad Zahid Hamidi, Bung Moktar Radin, Abdul Azeez Abdul Rahim, Mohd Isa Abdul Samad and several others have been charged with corruption. Najib's wife Rosmah Mansor is also facing a graft trial.
At the press conference today, Hadi also outlined his vision for the new government.
PAS hopes the federal government will prioritise the agenda to revive the economy, narrow the income gap, improve the standard of education and practice equitable development for peninsular, Sabah and Sarawak and defend the principle of federalism with all states," he says.
He also calls on the government to be fair to the people regardless of race, religion and political ideology.
RELATED REPORTS
LIVE Day 8: PM's Dept denies tomorrow will be a public holiday
On fate of charged Umno leaders, Hadi says Harapan leaders let off too
Behind closed doors, Dr M blames Muhyiddin and Anwar
Azmin condemns attack on Tian Chua, says PKR infiltrated by gangsters
Chants of 'traitor' outside PKR HQ as leaders aligned to Azmin heckled
Anwar: Azmin's supporters not privy to backdoor deals
Bypassed no more: Malaysia's 'Malay first' PM takes over
Our week-long struggle has succeeded, says Azmin
Muhyiddin takes oath as prime minister before King
Harapan: Let Parliament convene on Mar 9 as scheduled
Timeline: A week of political crisis in Malaysia
Umno sec-gen: PM has the prerogative to appoint ministers
'Blue skies' - Zahid celebrates passing of 'dark clouds' with return of BN
Maszlee: I had a heavy heart sitting with Umno leaders
Police warn against planned protest at Sogo
Muhyiddin rises from the ashes
King won't see me, 'GE14 losers' will form gov't - Mahathir
Dr M: I told Muhyiddin to wait until graft trials were over
I feel betrayed by Muhyiddin, says Dr M