Previous lists: Oct 17 | Oct 18 | Oct 19 | Oct 20 | Oct 21 | Oct 22 | Oct 23 | Oct 24 | Oct 25 | Oct 26 | Oct 27 | Oct 28 | Oct 29 | Oct 30 | Oct 31 | Nov 1 | Nov 2 | Nov 3 | Nov 4 | Nov 5 | Nov 6 | Nov 7
Latest places added: Jalan Teratai, 100 Residency, RHB Bank.
Below are verified locations that are reported to be affected today.
Malaysiakini will continue adding to the list as more locations are announced.
If you know any locations which were announced today but are not listed here, please send an email to [email protected]
For a list of locations affected in the past 14 days, please visit the Kini News Lab's Covid-19 tracker.
---
RESIDENCES
- Jalan Teratai, Meru, Klang
Klang municipal councillor Ngian Yoke Mooi said the area was sanitised today following a number of confirmed positive cases involving foreign workers here.
The cases are believed to be part of the Teratai cluster, linked to workers of glove manufacturer Top Glove.

To date, 76 cases have been reported in this cluster.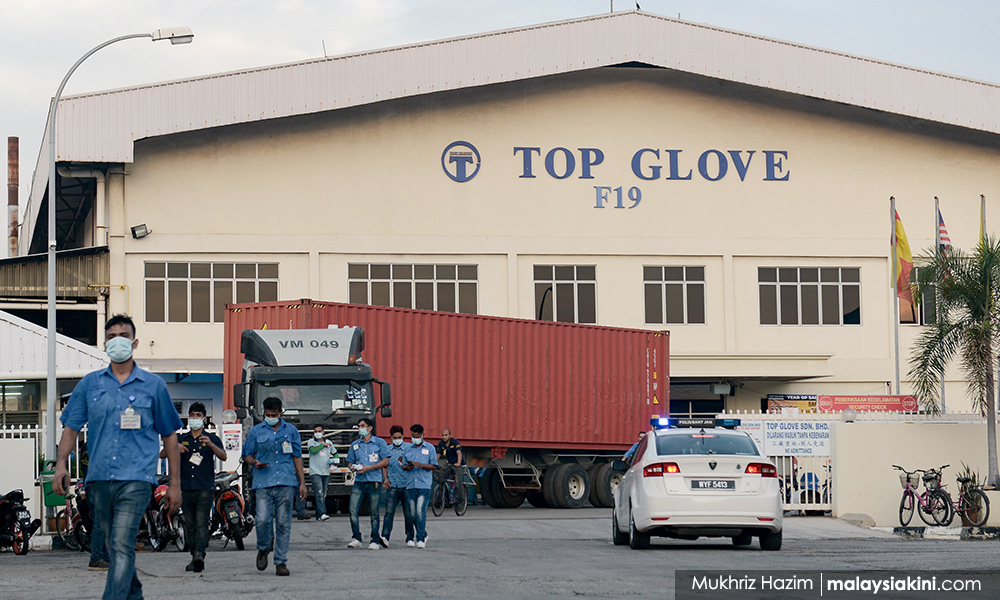 - 100 Residency, Setapak, Kuala Lumpur
The management said in a notice to its residents that there are three confirmed cases of Covid-19. The three are from the same family.
The notice added that the Health Ministry had advised all service provider staff such as security guards and cleaners to undergo testing as the transmission involved a foreign worker.
- Pangsapuri Suria Rafflesia, Setia Alam, Shah Alam
The apartment's management, in a notice, informed residents that an occupant of Block A was tested positive for Covid-19 today (Nov 8).
It said the action was taken to sanitise all common property and a firm will be engaged for further deep cleaning.
In the interim, all common facilities will no longer be accessible and further precautionary measures undertaken, including restrictions on visitors.
---
BUSINESSES
- RHB Bank, Kajang, Selangor
The bank has confirmed that one of its employees from its Kajang branch has tested positive for Covid-19 on Nov 6.
Deep sanitisation work has been carried out in accordance with the Health Ministry guidelines. Employees who have had close contact have been asked to home quarantine.